East-West Chapter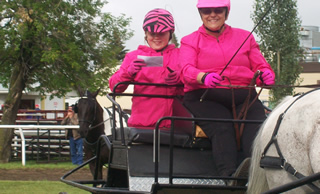 The East-West Chapter is one of the driving chapters under the umbrella of the Alberta Carriage Driving Association. We are a non-profit organization that services northeastern Alberta and northwestern Saskatchewan.

The chapter provides such opportunities as rides and drives, hands-on seminars, clinics, an annual driving competition, a pleasure show, an indoor carriage race and plenty of fun activities throughout the year. And don't forget the food!!!!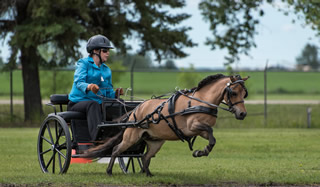 The East-West Chapter is for people who are passionate about driving horses. We encourage safe, educational and competitive activities but do not forget to do the fun and social stuff too.

We encourage new members to watch; try; and participate; in our events. The best way to do this is to volunteer.

Many of our events need lots of volunteers; you will be treated royally for your time (usually involves food) and we get to do what we love best – drive our horses.
We encourage other clubs to participate in our events and we reciprocate when ever we can. We also welcome new members to try us out for a year to see who we are and what we do.
Chapter Executive
President:

Wayne Byers

Vice-President:

Leslie Clay

Recording Secretary:

Cheryl Byers

Treasurer/
Communications/PR:

Denise MacDonald

Directors to ACDA

Iris Davies

Denise MacDonald
Chapter Events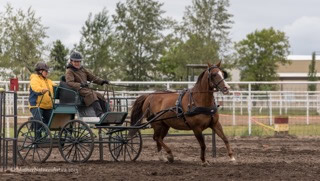 In 2015, the East-West Chapter celebrated its 25th Anniversary of Horse Driving Trials at the Vermilion Agricultural Society Grounds.

We usually have a sleigh ride in December. Our Cutter Rally for cancer is held in Lloyminster each February. There is a May Clinic each year. Driving Trials have about 25 competitors, and there is also a Fun Day in August.

The Fall Drive is a combination of Edgerton Agriculture Society and East-West. Following the drive, we sit down to a BBQ steak supper.
Upcoming Events
See Calendar of Events for 2017.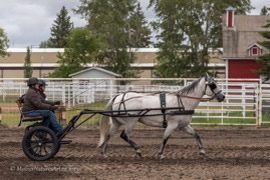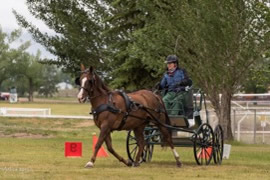 Photos courtesy of Denise MacDonald.
Contact Us
Chapter Contact:

Denise MacDonald
dmacdonald@vermilion.ca
780-853-0305