"Hours On The Box Seat" Program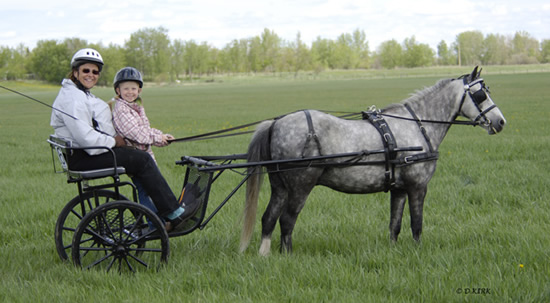 The Alberta Carriage Driving Association has developed the Hours On The Box Seat program to recognize its members' dedication to the sport of driving and to encourage young drivers to learn to drive safely with good instruction.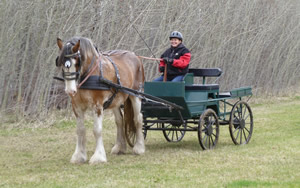 The program will operate on the honour system. You drive your horse or pony and log the number of hours spent on the box seat (driving speak for driver's seat) that day.

All drivers will earn an "Awards Pin" when they reach a milestone of 100 hours, 250 hours, 500 hours, 750 hours or 1000 hours of cumulative driving when they return their completed log sheet.

Logs must be returned before October 7 each year so the ACDA can prepare awards to be presented at the Annual General Meeting.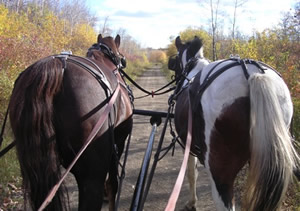 Junior drivers will receive a certificate that may be used to pay for an ACDA Chapter or Provincial clinic when they register for the Hours On The Box Seat program.

Each time a junior driver attains a milestone they will receive another certificate for another clinic as well as an "Awards Pin".

There is no fee for this program but you must be a current member of the Alberta Carriage Driving Association before you can register and must continue to be a member to keep accumulating hours.

So join the fun and register today!